About Patriot Outreach
Patriot Outreach is made possible by a dedicated group of professionals and other individuals who share a common concern for the health and well being of the brave men and women who selflessly devote their lives to the defense of liberty and our nation.


Our mission is twofold:

First - To provide private and confidential access to simple and effective resources to those troubled or suffering as a result of stressful or traumatic experiences while in the service of our nation.

Second - To provide a forum whereby concerned and experienced professionals can share their expertise and experience. To promote better understanding of the needs of our Noble Warriors among our Military, Health Professionals and Government Leadership. By doing so we hope to improve mission readiness and to provide hope to the guardians of our nation.

What We Offer:

We, Patriot Outreach, have successfully provided assistance to our Armed Forces, Veterans, Retirees, Government Employees, Battlefield Contractors, First Responders and their Families (Patriots). We delivered without charge effective and confidential tools, and coping strategies, to combat anger, stress, and even PTSD. Our resources help bridge the gap between those who seek professional help and the silent majority.

Special efforts this year focused on Families, who also need support to recover from debilitating stress associated with recovery. Since our founding we met many who suffered from PTSD symptoms in silence due to stigma associated with treatment of mental illness. It was alarming to discover how many individuals contemplated or attempt suicide.
Our team place emphasis on non-intrusive support, sharing with those who share a common concern for the health and well-being of the brave men and women who selflessly devote their lives to the defense of liberty and our nation.
Our team offers an extensive range of non-intrusive therapeutic support from canine and equine, to music and art, from employment and financial support, to recreational and self-awareness.
We offer useful guidelines, reports, articles, links and special instructional audio programs, NOT because we say so, but through the testimonials and lives saved.
By engaging those who seeking to avoid stigma often associated with mental health issues, we has issued over 100,000 CD's and 90,000 downloads. Most notable CD requests: 82nd Airborne Division (5,000), Fort Bragg, North Carolina, 91st Division (3,000), CA, Ft Hood, Texas (3,500), Joint Task Force Headquarters, MO, (1,500), USO VA, (1,000), and the VFW,IA, (8,000).

Non Profit Status:

Patriot Outreach, Inc. is an Oregon Not-For-Profit Corporation (a non-governmental foundation); and a Federal Tax Exempt organization recognized by the Internal Revenue Service under section 501 (c) (3) of the Internal Revenue Code.

Contributions to Patriot Outreach are considered Tax Deductible. Please confer with your financial or legal advisor for tax and legal advice.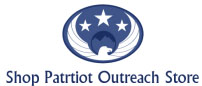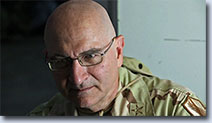 My Testimonial
COL Tony Monaco
Featured Articles
The Real Cost of the War
A special report: Why is the U.S. ignoring battle-scarred soldiers?

Warning Signs, Triggers and Coping Strategies
by COL Kathy Platoni
(Psy.D.), 307th Medical Group
Support

LifeLine Resources
Best Online Support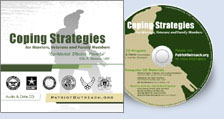 Coping Strategies
TM

A special Multi-Media CD - an offline version of the PatriotOutreach website

Sounding Off!
Listen in! and, discover more insights, news and feedback.
Get The Word Out!

Patriot Outreach is a (501 (c)(3) tax-exempt) non-governmental, non-profit foundation with limited resources. If you have benefited from this service or share in our mission, please help us reach others.